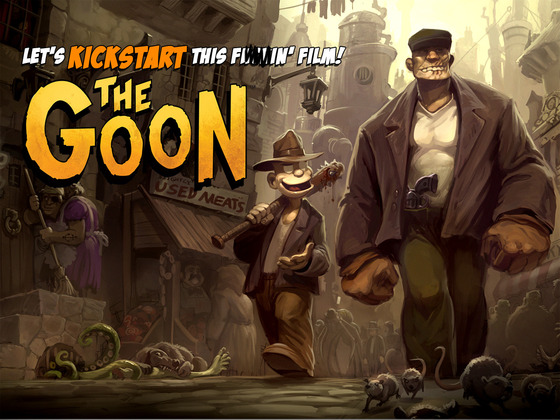 Eric Powell's has entertained readers with his unique world of zombies, giant fish men ,killer robots, mobsters and outrageous plot lines for over 12 years now and finally decided to make an animated movie about it.
The current animation that's been making the rounds is the product of hard work,blood, sweat and tears by the creative team of David Fincher, Eric Powell, Blur Studio and Dark Horse Entertainment. All we can say is that it looks hilarious, well animated and definitely worth our time to help spread the news.
 The Goon Short currently doing the rounds, press play!
So where do you come in?
These guys want to make a feature length story reel of The Goon based on the work of Eric Powell. This way they can show the full potential of this animation to Hollywood and get a chance to produce a great animation.
There are great voice actors chipping in to help get this animation off the ground, namely: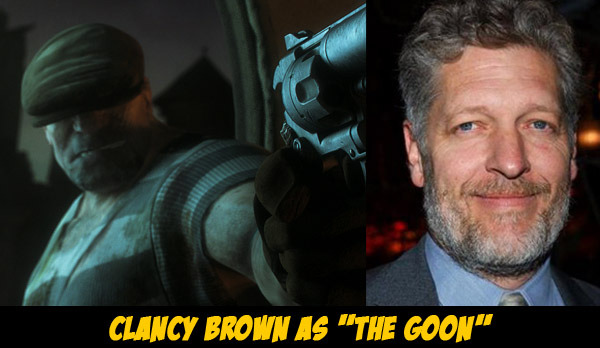 There's Rewards!
Holy smoke, you actually get something in return once you've donated! A $10 pledge gets you 10 top five favorite comic issues of Eric Powell's in digital format and the list goes on. The top pledge reward of $10,000 or more gets a private screening of the finished  Goon film at Blur Studio plus lunch with the whole gang.
So what are you waiting for!
So go donate now! This project will only be funded if at least $400,000 is pledged by Sunday Nov 11. Currently they have 3,331 Backers and $205,266 pledged of $400,000 goal as of this post.
Good luck guys!
They made it! (12/11/2012)
$441,900 pledged of $400,000 goal
Congratulations!