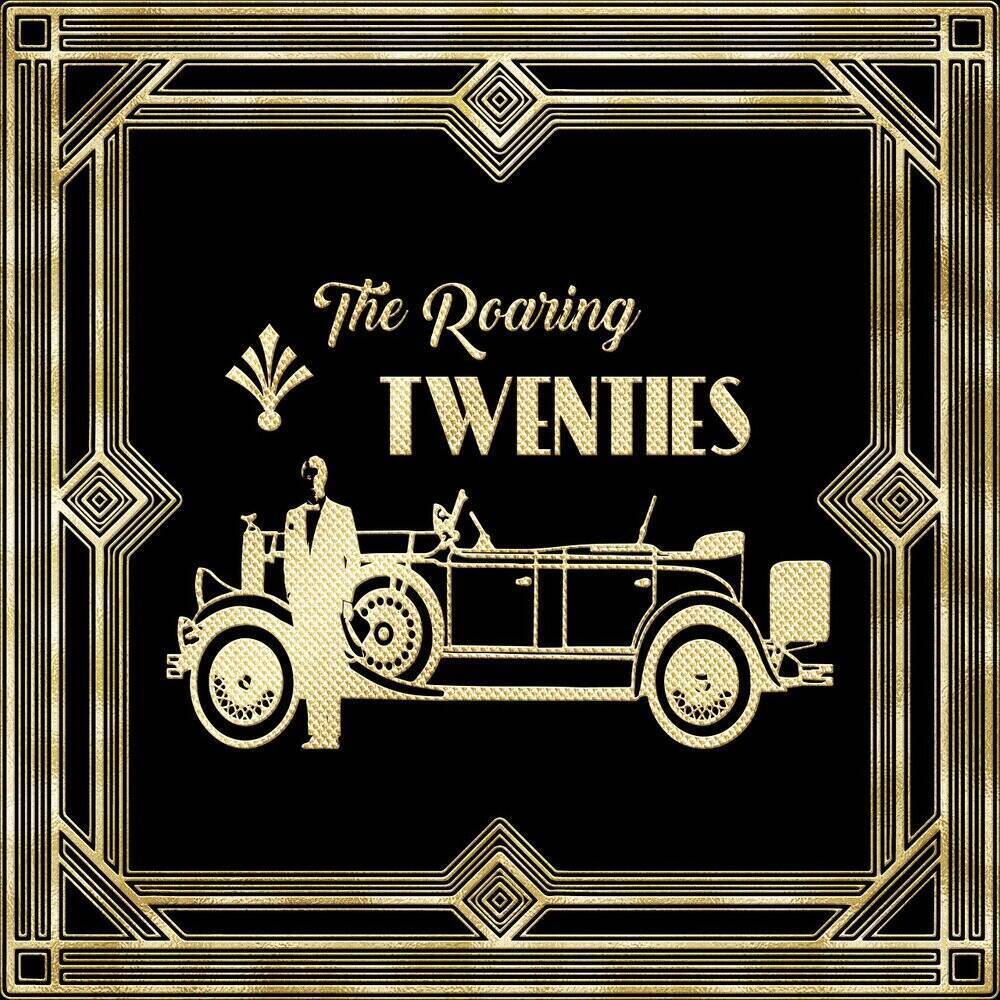 Art Deco fonts are the ultimate embodiment of the Roaring 20s, upholding the bold and the extravagant. These typefaces are perfect for designers who appreciate ornate detail, classic color palettes, gold patterns, and modern, geometric shapes.
Art Deco typefaces can be used in many different kinds of design works. These fonts can lend an elegant appearance to logos, posters, and digital imagery, similar to calligraphy fonts. While also providing a touch of glitz and glamor that will make your design really dazzle.
It's not easy to sort through the low-quality deco-inspired fonts out there to find the real treasures that will make your project stand out. With this post, you can avoid the heavy lifting and find the perfect Art Deco fonts for your typography collection.
Best Art Deco Font
Sauvage is an elegant Art Deco font that combines vintage and modernity in one typeface. This makes it perfect for any contemporary designs in need of a classic edge.
Top Art Deco Script Font
Montebello speaks to the clean, rounded lines typical of the Art Deco style while maintaining a fun personality. This font is ideal for holiday-inspired designs and bordering-on-retro postcards.
Best New York 1920s Font
Inspired by vintage signage from New York City's lower east side, Reuben is a real blast from the past. If you're looking for a true 1920s-style font, Reuben delivers with this old-world typeface.
Most Popular Art Deco Lettering
Brilon is an elegant serif font with gorgeous Art Deco lettering. Each character has graceful curves and lines, a font deserving of your design.
8 Best Deco Fonts Reviewed
Between modern chic, vintage vibes, and over-the-top detail, you'll be amazed at the different styles that Art Deco can achieve. Take a look below to see for yourself.
Sauvage
Elegant serif font
$$
Free logos
Considered to be a smooth criminal in the font world, Sauvage is wild and majestic, adding a deliciously elegant twist to any design.
Although this font is styled according to the Art Deco era, Sauvage also has a modern aesthetic. This makes it a wonderful addition to your contemporary designs that are in need of lilting curves and a classic touch.
Sauvage is your go-to typeface for branding, magazines, headlines, and cards. This Art Deco typography also comes with a large selection of creative ligatures, alternate characters, and multilingual support.
Click to Check Price
Montebello
Art Deco isn't all glitz and glamor. Montebello is for the adventurous of spirit. This deco font combines clear monoline script with a playful feel that exudes warmth and is easy to read.
Montebello comes with four separate fonts: script, sans, script textured, and sans rounded. You'll have plenty of options to experiment with to create some incredible materials.
When it comes to holiday or getaway merchandise, the Montebello Art Deco script font is a great fit. This typeface is also a great addition to a quirky brand profile.
Click to Check Price
Reuben
Sans serif font
$
3 Fonts
Just like 1950s fonts, there is a time and a place for a New York City 1920s font.
Reuben is a vintage typeface that was created to mimic the immigrant delicatessens that popped up around New York City in the 1900s.
This unique font is sans serif with a striking thick-to-thin contrast. This was a common style utilized during the days of hand-painted signs.
Reuben offers three different font styles that are brilliant for packaging and branding projects. These fonts create a bold impact with an authentic old school New York feeling.
Click to Check Price
Brilon
Art Deco lettering
$$
Botanical photo extras
Modern and minimalist, Brilon is one of the more artistic fonts. Its curves and lines imitate the ornate designs of wrought iron, making it a suitable rustic font as well as an Art Deco font.
This font includes pretty ligatures, alternate characters, and special uppercase letters. This ensures you have plenty of ways to mix and match your characters to achieve the best designs.
Brilon is a great fit for sophisticated logos, unique packaging, or invitation cards. It even comes with some great botanical photos for use in your projects.
Click to Check Price
Classy Marisa
Vintage font
$$$
4 Weights font
The name fits this font like a vogue glove. Classy and smooth, this typeface is the ultimate in minimalism.
Classy Marisa offers some stunning ligatures, plenty of special alternative glyphs, and the added bonus of multilingual support.
One of the more versatile fonts Art Deco has to offer, you'll appreciate how easily the typeface adapts to small and large sizes. If you're looking for an artistic font for clothing or a stylish text overlay, Classy Marisa will achieve your vision.
Click to Check Price
Mikela
Modern vintage font
$$$
3 Weights font
Mikela has an innocence to it that the more radical and dark Death Metal fonts do not.
This font is the equivalent of a wide-eyed Bambi in front of the headlights, with added Disney sparkle and a whimsical appearance.
It looks impressive in both small and large sizes and comes with plenty of bonuses. Think along the lines of stylish ligatures, special alternative glyphs, ornament, and multilingual support.
This font will perfect product packaging, promotional material, and branding projects.
Click to Check Price
Waverly
Sans serif font
$$$
6 Weights
Waverly CF is an exceptional font that combines the flow of Art Deco with clean letterforms. Waverly's style has personality but remains restrained, meaning it's not too flamboyant.
The letter width varies, creating a pleasant rhythm between the characters. Its Art Deco tone gives it appeal for use in headlines, logos, and large type.
Waverly includes six weights, alternate glyphs, Latin and Cyrillic alphabets, and free updates. This means it's a font with staying power.
Click to Check Price
Botanica
Minimalist Art Deco font
$
Bonus feminine logos
Botanica made the list because of its subtle feminine curves and chic lettering. Art Deco minimalism at its best!
An incredible fusion of vintage, contemporary, and ladylike poise, this versatile font is fitting for old school and modern-day designs.
Pixelsmiths will enjoy using this font for monograms, pull quotes, word-mark logos, and mastheads. The best part is that this font package includes eight logo templates to use in your creations!
Click to Check Price
Final Thoughts on Art Deco Typefaces
Art Deco fonts are great for reminding your audience of the outrageous 1920s. They tap into the iconic elements of the decade and add a touch of flapper glamor to any design.
In addition to retro glitz, an Art Deco typeface can also be used in contemporary designs to add some class and style. Whether it's minimalist chic or New York City-style fonts you need, there's an Art Deco font up to the task!
As an Amazon Associate we earn commission from qualifying purchases. This helps us keep our dream alive to be able to write content on subjects we love and create opportunities to connect people through our social media platforms, helping them to network and build professional relationships. Thank you for your support!
Matt is about 80% nerd, 10% writer, 10% animal lover. His love for PC's started at the tender age of 4 and his love for animation and motion graphics fairly soon after. You can normally find him behind a computer screen or playing with his dog Rusty.