'Rustic' is a buzzword that has become rather popular these days. And with good reason. The concept of 'rustic' itself is associated with something simple, something plain. But when we look at these spectacular typefaces, it opens up a whole new take on the meaning in terms of 'rustic' fonts.
Using your traditional Arial or Times New Roman does not give the same feeling as using a more stylized font such as Calligraphy fonts. To achieve the 'rustic' design, designers often apply chalk textures, or even brush fonts, to get that finished look.
The style of typography is mostly interjected with a worn, rough texture – one usually used on farmhouse signs, or "on the wood" kind of look. Let's take a look at the best rustic writing fonts to download.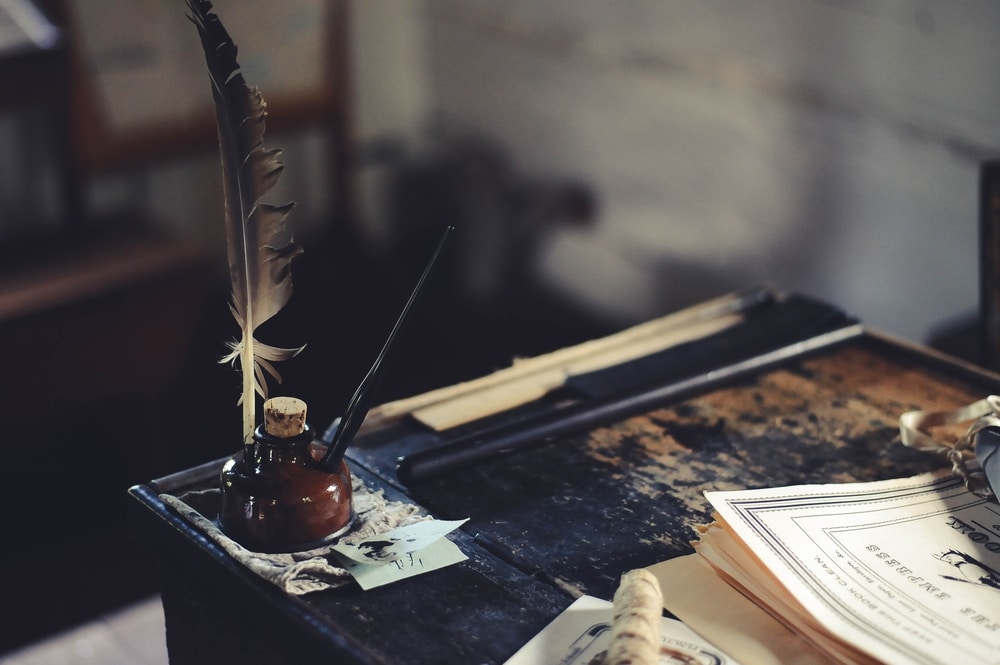 Best Woodsy Fonts
The top rustic looking font, hands down, is the Oakwood Rustic Font. It's a new rustic typeface and provides plenty of character and charm.
Best Hand-Lettering Font
Magnolia Plantation provides a beautiful farmhouse chic, hand-lettered, serif font duo. You'll find a regular version and an in-line version, both providing rustic charm and refinement—a sweetly Southern, yet bold, font.
Best Rustic Script Fonts
Rustic Gate Vintage Font is part of the modern vintage family of display interfaces. Combining classic typography with a stylish hand-lettering style, providing the perfect duo.
8 Best Rustic Fonts Reviewed
These bespoke rustic typefaces fall into the serif, sans, and slab families. They are often seen on branding for farms, bakeries, breweries, and other many industries. Let's take a look at the best Rustic fonts on the creative market.
1. Oakwood Rustic Font
3 distinct styles
Rustic serif typeface
Woodsy, rustic-fancy font
$
Tony Thomas, the font guru, created three Oakwood rustic font styles. The new rustic typeface is full of character and features subtle serifs and angled crossbars.
You'll purchase three different distinct styles; Clean, Rough, and Rough Shadow styles, along with numbers, common symbols, and punctuation marks. Like the name itself, the font is perfect for outdoors and nature-themed projects.
Click to Check Price
2. Spring Market
Farmhouse style
Serif font
$
Spring Market is a gorgeous and dainty looking rustic typography that was initially hand-drawn on an iPad. It's a farmhouse-style serif font created to put rusticity back into your projects.
The style font is ideal for logos, invitations, or anything that needs a chic and refined touch.
Click to Check Price
3. Magnolia Plantation
Refined & rustic lettering
Handwritten Serif font duo
$
Inspired by Charleston Landmark & Gardens, the lovely Magnolia Plantation is a beautiful duo of a regular serif font and an in-line version that's gracefully hand-lettered. The font boasts rustic charm and polished style, without the sharp edges and corners of the traditional serif font.
The font shows off its sweet Southern charm, yet grabs its readers with boldness. It's fantastic for branding, wedding invitations, signage, and much more.
Click to Check Price
4. Rustic Gate Vintage Font
Vintage Script Typeface
3 Vintage rustic fonts & 3 Style Illustrator Brush
$$$
If you're looking for a touch of modern and a hint of vintage, this rustic font will provide you with the perfect combination. Rustic Gate is part of the contemporary vintage family typefaces, combined with classic typography and modern hand-lettering style.
There are three styles included in the set; standard, vintage, and vintage ext. This includes 3 font styles, 1 standard style, and 2 rustic style – each with a regular and italic. The font is ideal for posters, labels, banners, etc.
Click to Check Price
5. Balbeer
Sans Serif Bold Font
4 Display Designs
Standard Characters
$$
Balbeer is part of the bold family, with a combination of regular, italic, and vintage styles. This creates a condensed rustic font with details of white dots inside the lettering. This also gives the bold lettering that rough, pleasing texture.
The package provides PUA encoded (100% accessible), standard characters (uppercase, lowercase, currency, punctuation, and numeric characters), and multilingual support. It also includes capital letters and numbering, amazing for T-shirt and badge designs.
Click to Check Price
6. Country Road
Rustic shabby chic font
Floral & rustic text designs.
$
Country Road provides a barn-style typeface, ideal for giving a vintage feel to your next project by adding a touch of 'ooh la la' French country style.
The country rustic font includes floral and rough designs, perfect for mixing and matching together. The font is ideal for logos, scrapbooking techniques, and social media.
Click to Check Price
7. Rustic Barnyard
Cottage-inspired font collection
Sans & Serif style, handwritten duo
$
The Rustic Barnyard font presents a perfect font mix – of Rustic font and the Barnyard font – with a charming farmhouse vibe. The typeface collection adds an old-fashioned twist to your next project by giving a textured style of Serif Barnyard font and Rustic Script font.
All fonts are hand-lettered to give that extra special effect. It's ideal for creating logos, social media, mood boards, and scrapbooking. It's also popular on merchandise.
Click to Check Price
8. Drustic Daily Rustic Font
4 Combinations
Serif, Sans, Condensed, & Catchword Style
$
Drastic Daily explores design, content, and style typography. It comes with four combination typefaces, each bringing its own unique outdoorsy and old-style design. This provides a no-frills but rough textured pattern.
It features Sans and Serif styles, Catchword, Condensed (also in italic), and Script (original and Halftoned texture) fonts. This also includes standard features such as alphabetical letters, numbers, and punctuations. Additionally, it has a special feature on Contextual Alternatives, stylistic alternates, ligatures, and initials.
Click to Check Price
Final Words on the Best Rustic Fonts
The best way to grab readers' attention and recognize a brand's name is to use the correct letters. Rustic fonts are easy to read and can capture your audience without sacrificing style.
Themes vary, and you won't only see thick and rigid lettering, but also delicate fonts, and unique typefaces, like the military fonts. Now that we've covered the best rustic fonts, what's your favourite?
As an Amazon Associate we earn commission from qualifying purchases. This helps us keep our dream alive to be able to write content on subjects we love and create opportunities to connect people through our social media platforms, helping them to network and build professional relationships. Thank you for your support!
Matt is about 80% nerd, 10% writer, 10% animal lover. His love for PC's started at the tender age of 4 and his love for animation and motion graphics fairly soon after. You can normally find him behind a computer screen or playing with his dog Rusty.