While browsing the net for treasures we found a gold mine of clever and cute drawings made by HJ Story and we decided to share some of his inspirational work in this post : Love is…  . As far as we know it started when HJS sent sms photo messages to his girlfriend as a way of expressing his love to her. As a suprise he then took all those images and made a blog for her, little did he know that his girlfriends wasnt the only one who loved the images and people started sharing after his friend posted the images on twitter.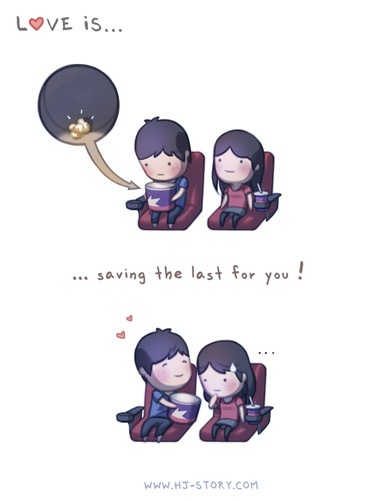 Since then HJS continued uploading these adorable images on his different accounts and he has gathered quite a lot of followers in the process. Besides his great drawings he seems like an honest,decent and loving guy. We hope you enjoy his drawings and the emotion that went into his work, we found ourselves nodding our heads with most of the drawings as well.
Love is…
Loads more to find here!